Product Description
1. Automatic ball valve chicken nipple drinker is suitable for chicken, hen, duck, goose etc poultry, it is widely used in the chicken farm, labor-saving.
2.This automatic ball valve chicken nipple drinker can be used with hanging cup, more saving water, prevent the drop of water make the henhouse wet.
3. 360° water outlet & High sensitivity: Chicken can drink water from every side of the drinker. Once touching, it will fill one drip of water.
4.The diameter of stainless driving lever is 2.9 mm satisfying the 30-40ml/min water yield,the lever can be easily driven by chicken.
5.Easy to install and remove,easy to clean it, save the bonding cost.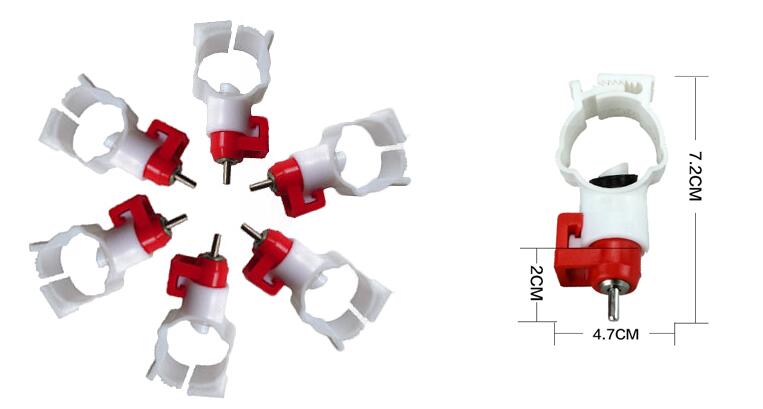 Automatic ball valve chicken nipple drinker
Installation

1) 20 or 25cm water pipe
2) To dig a 8mm diameter hole on water pipe;
3)To adhere the
Automatic ball valve chicken nipple drinker
base to the water pipe with PVC;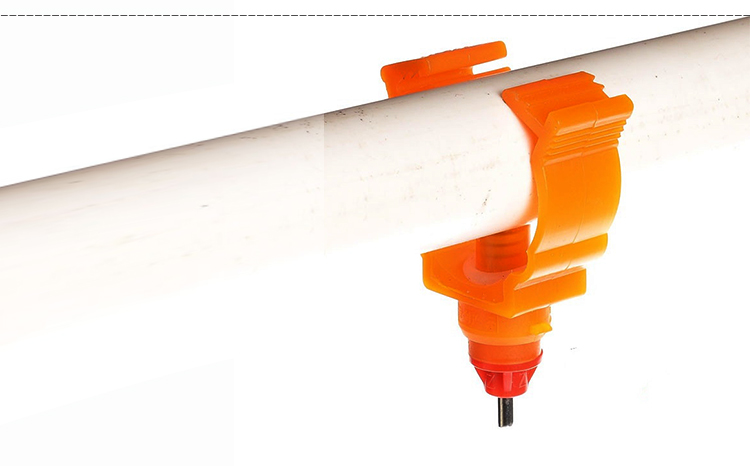 Automatic ball valve chicken nipple drinker

Please fill in your procurement needs and contact information